A balanced blend of theory, fretboard know-how, and ear training
Do jazz chord progressions stump you?
Does the word "theory" make you shudder? Are you scared of extensions or reading music on the staff?
Then you might need to brush up a little on jazz theory...
Jazz Harmony 101 is an entry-level tutorial that helps you understand the fundamentals of jazz chord theory and progressions through a balanced blend of:
(1) Ear training,
(2) Fretboard practice, and
(3) Careful study of fundamentals concepts of music theory.
This course has been built especially so you can avoid studying music theory in a "dry" manner, from books and online articles.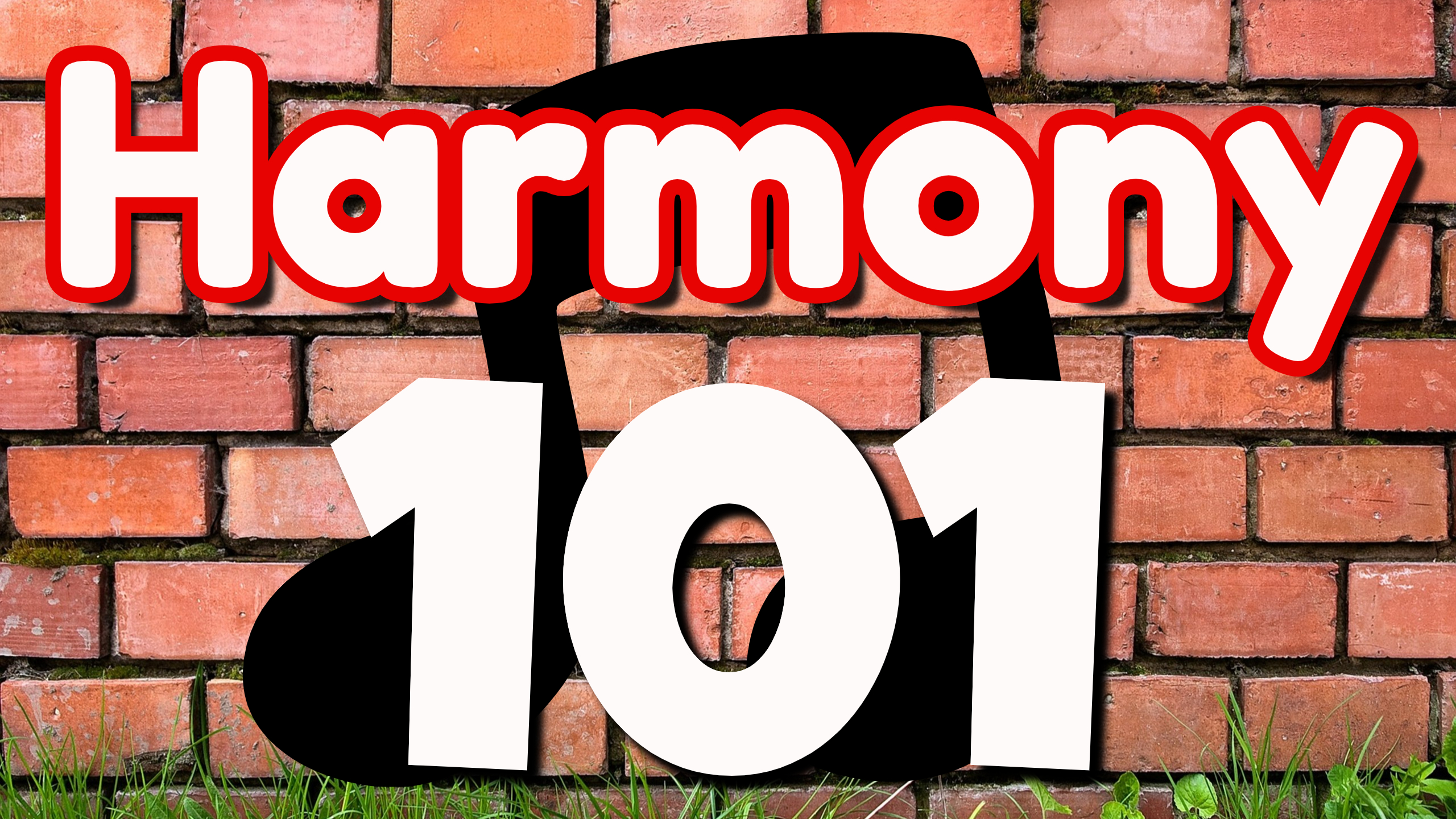 Fill in the *gaps* in your jazz harmony foundations with this hybrid theory/practical course for ALL levels!
Explore jazz theory with not just your mind, but with your ears and fingers.
Hone your skills and then put them to the test (through hearing, playing and written exams) so that you know exactly what you need to work on.
Learn everything you need to know about the major scale, intervals, triads, and chords - once and for all!
Music theory isn't just in the mind...
...so why is it taught that way? Our goal with the Jazz Harmony 100 series is to teach you to not only know the names of chords, but to become intimately familiar with ...
(1) how chords sound,
(2) how chords progress to one another , and
(3) how chords relate to each other.
Through a trinity of theory, ear training, and fretboard knowledge, Jazz Harmony 101 doesn't just teach you harmony - it makes you feel it.
By the end of this course, you will have filled in all the gaps in your theory knowledge by trusting your ears and your instrument.

Jazz harmony may seem daunting at first, but it doesn't have to be!
Content Overview
This course starts with an overview of the shape of the major scale.
From there, we build upon the basic intervals between notes found in the major scale to create simple triads - the first building blocks of all jazz harmony.
After a brief section on inverting intervals and triads, we add one more note to our major scale triads to get our (in)famous jazz seventh chords.
At this point, we learn about the most important jazz chord progression of all: the ii-V-I.
Finally, the course concludes with a short lesson on the principle of "tonicization" and some practical tips on how to analyze a jazz chord progressions from the real book.
Real-Life Tests: Ears, Brain, Fingers
At the end of each section is a series of short quizzes to test your knowledge and help you solidify your understanding.
The quizzes focus on ...
(1) Honing your theoretical understanding of every concept you learn;
(2) What those concepts actually sound like in music; and
(3) What they look like on the fretboard.
Don't worry if you answer some questions incorrectly - these questions will act as guideposts for you to focus your review. We use the playing/written/hearing tests as measuring sticks you can use to self-assess your progress in the course.