WHAT THIS AWESOME E-BOOK HAS TO OFFER
The Essential Guide to Learning Jazz Guitar contains everything you could want to know about learning how to better practice, and play jazz guitar.
CH. 1: PRACTICE FUEL
Know exactly and precisely WHY you're practicing. Understand how exercises bring you closer to musical goals.
CH. 2: THE RABBIT HOLE
Learn how to avoid the rabbit hole by using a simple trick to keep you disciplined during your practice.
CH. 3: A SONG IN MY HEART
Learning jazz happens while playing jazz tunes. Yet we forget how to invest time properly...
CH. 4: TRACK & MEASURE
The best way to know you're making progress is to measure your progress. I'll show you my secret weapon to this.
CH. 5: WARM-UPS AND TRIGGERS
Virtually all athletes and high-level performers have some sort of "pre-game ritual". Let's make sure you have one as well that gets you in the "zone".
CH. 6: FUN!
Your musical journey should feel like a gentle puzzle that is not too hard, nor too easy. You lock down one piece at a time, and just a few pieces each day. And with one very big reminder...
CH. 7: YOU'RE TALENTED
As you continue your journey to becoming a jazz guitarists, it's important to keep things in perspective, I'll give you two tips to staying motivated.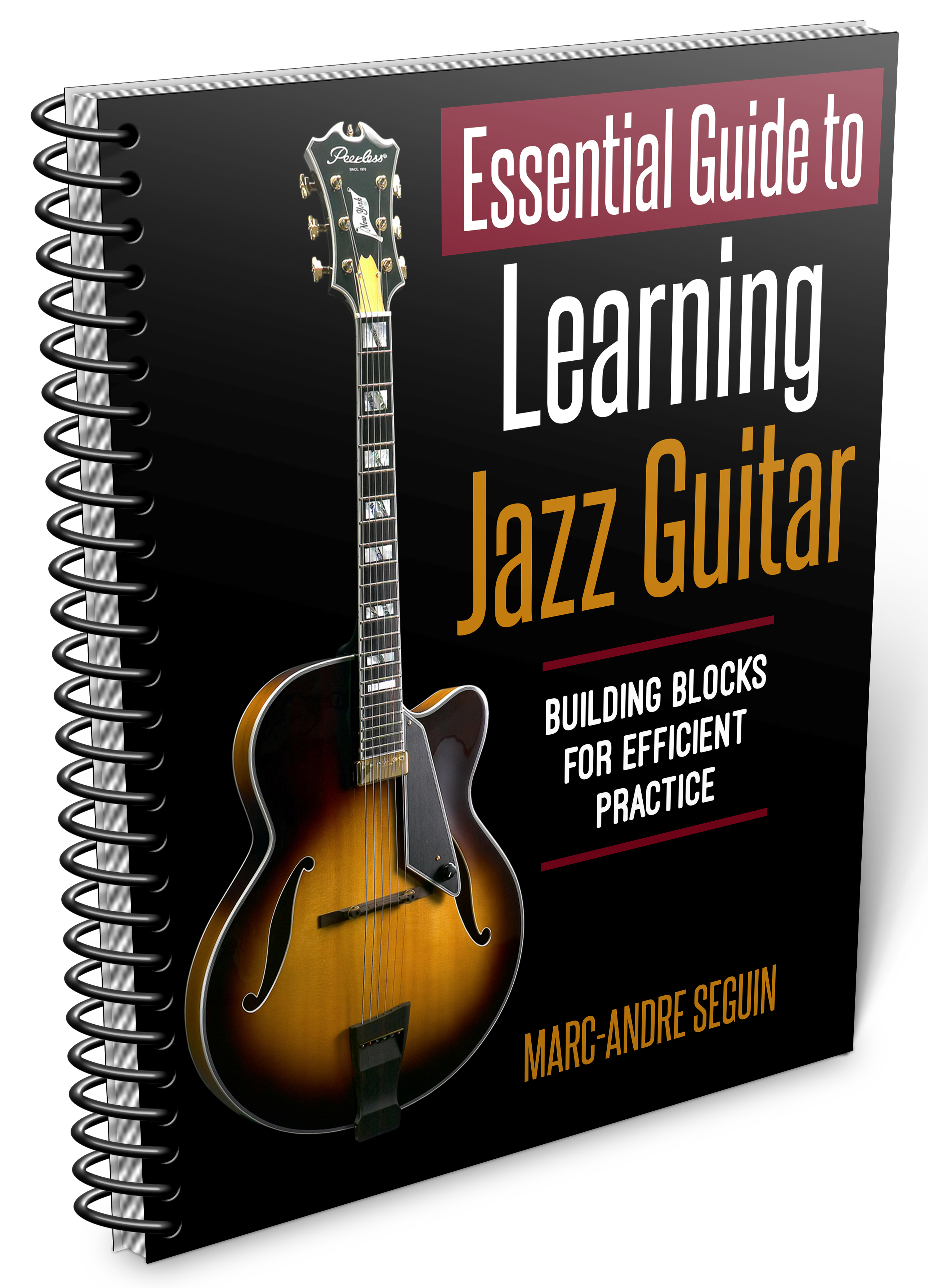 Make More Progress In 2 Weeks Than In the Previous 6 Months, Knowing Precisely What to Practice At All Times - Even as a Beginner, or a "Slow Learner"
Learn the seven most efficient and pragmatic Golden Rules of practicing, and become the best jazz guitarist you can be in no time.

Leaning Jazz is not unlike assembling a big puzzle. The more pieces you have on the board, the clearer the picture. The building blocks for efficient practice help you put the missing pieces in the right place.