Get rid of your fingerboard blindspots by learning the concepts, scales, chords, arpeggios and functional fingerings to completely master the guitar fretboard.
Build a Stronger Foundation in Guitar "Fretboard geography" with this Online Video Course for All Levels.
Locate (then play) any note, anywhere on the fingerboard
Flatten your "fretboard blindspots" when improvising, reading and playing in general;
Build scales horizontally and in positions on the guitar;
Be able to transpose any chord, scale, arpeggio or lick to any key and up/down the octave;
Quickly find optimal scale fingerings for melodic improvisation and comping;
Play one, two, and three-octaves of "pure" and hybrid Type I, II and III fingerings everywhere on the fingerboard, in all keys;
Includes TABS, no reading necessary.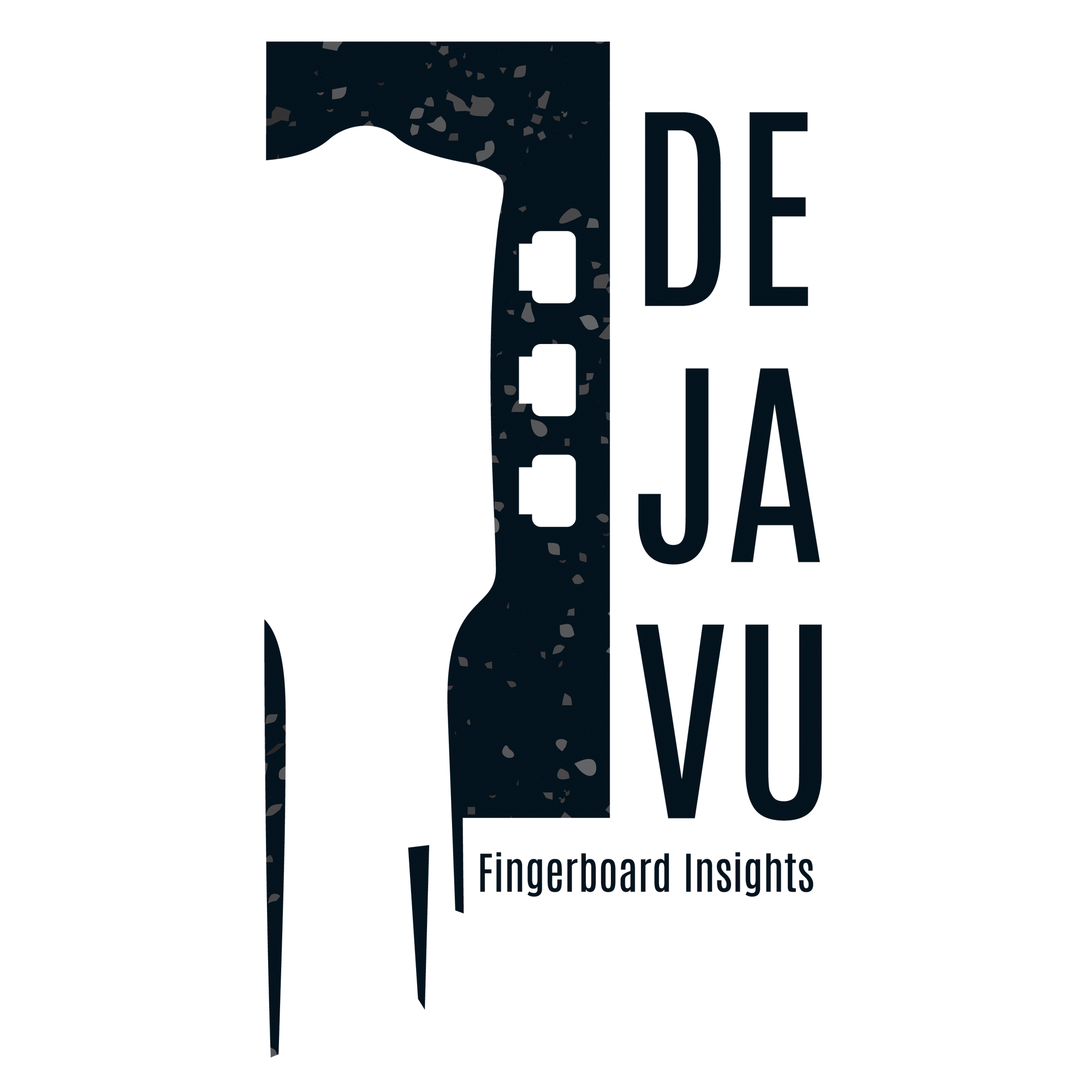 Use the Alphabet to "Copy-Paste" Your Way to Fretboard Mastery!
Deeply learning the name of the notes and the intricate guitar fingerboard layout bring you closer towards fretboard mastery. And it's often as simple as seeing the same thing in a different spot (Deja Vu) on the instrument. Playing music then becomes much more enjoyable, since you can better let your creativity soar with your newfound knowledge and ideas.Applications of the Deja Vu course connect you to the jazz tradition. However, guitarists of all levels and styles can benefit from the tutorials' unique approach. This is not your typical "learn ever scale positions" course, as we're not dealing with sheet full of "dots" on the fingerboard. Deja Vu offers you the keys to decipher guitar's logic! At every step of the way, you're brought to a greater understanding of the instrument.
Content and Overview
Suitable for all levels, this course of 12 lectures, over 50 written exercises and 2 hours of video content, helps you learn the fretboard like never before. Each exercise is played (camera zoom on instructor fretboard) and then explained in a friendly relaxed atmosphere.
At first, we use the alphabet to build the foundation for the rest of the course. By playing on one string at a time, we uncover the musical nature of the guitar. Then with unissons and octaves, we're able to see common musical ideas and techniques in a fresh new light.
With these basics mastered, we then use compression and three fingering types to build all the scales, arpeggios and chords any modern guitarist needs to play music in any style. All the materials can easily be transposed in all the keys, anywhere on the fretboard.
Complete with slowly explained exercises in the demonstration videos, Deja Vu let's you play along with your host (Marc-Andre) to fully grasp the nature of the alphabet while copy-and-pasting your way to ultimate guitar success.