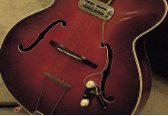 "[...] Currently I like to focus on drop 2 chords on the guitar and I think "Drop two is the new Black" for me is a comprehensive guide to develop my comping abilities. Thanks for maintaining a great website!"
- Fritz S., Austria
Expand your plain old "chord grips" and inversions with this course for all levels
Learn new ways to approach jazz guitar comping to help you free yourself from the "tyranny of the root note" and make your chordal playing more fluid. The exercises in this course will teach you to comp in a modern yet inside fashion on II-V-I and standard progressions.


Content and Overview
By breaking down the full spectrum of available drop 2 voicings on the guitar, we first look at the five important chord qualities (maj7, dom7, m7, m7b5 and dim7) all from root C. This is just an encyclopedia of all the chord shapes used in this course. And it might be a review from some intermediate and advanced players.
The next section takes the drop 2 voicings from the introduction for a spin ... using the diatonic cycle of fourths. This is also where voice leading is first encountered in this course. This is allows you to strengthen your understanding of (and technique for) the typical drop 2 chord inversions.
The next two section deal exclusively with two ways to approach the II-V-I progression. First with the "plain vanilla" approach. Then with 9th extensions. And immediately with "more modern" concepts (such as quartal, fourths-voicings and conversion of altered dominants). You'll get to fully master all the previous materials by consciously applying it to Dm7 to G7 to Cmaj7. And the cherry on top is that each II-V-I is in perfect voice leading provided for you by the author. That's really how jazz pros comp!
Then there's the interlude, and a quick lesson about pivoting. This concept has the power to transform your current stale voicings and comping into more powerful ideas almost instantly.
And lastly, the course finishes with the ultimate applications of all the previous materials on a timeless standard song progression. You've guessed it, you'll be playing those nice chords on "Autumn Leaves". First with a chord melody style study with the melody, and later with actual real-life comping examples on the same progression.
Once you can execute all these materials perfectly, you will benefit in hearing (and seeing) these new drop 2 voicings into your playing during your own comping.
Free Yourself With "Unrooted" Jazz Guitar Comping!
Basic Drop 2 Chords Explained
Cycling with Drop 2's with Voice Leading
Turn Your II-V's into 9ths extensions
Generate "Modern" II-V-I's with One Finger

Shifts

Use Top-Strings to Pivot

to Next Inversions

Autumn Leaves Chord Melody Style Study (fully harmonized)
Several Real-Life Comping Examples on Autumn Leaves
Theory Bonus: Drop 2 voicings (and inversions) Crash Course
Full PDFs, support materials, and NOW: Soundslice!
Your "Plain Vanilla" II-V-I's Will be Transformed with This Course!

Jazz guitarists comp for at least 80% of the time they spend on stage, or with other musicians. Mostly, we learn by shape, and re-use the same "chord grips" at every comping. Not anymore: the answer lies in learning drop 2 chords, their inversions, their extensions and ways to move between them with voice leading.

The author depicts a simple yet powerful methodology to go through all drop 2 (in all inversions) without you getting overwhelmed. This pragmatic way of presenting the materials has been used by Greg on his college-level students for years. The real-life applications of this course are straightforward: whenever your duty involves comping, you can use any/all chords in this course!
Your Instructor
A native of Nova Scotia and of Acadian heritage, Greg Amirault has been active as a leader and sideman on the Montreal jazz scene for more than 25 years. He has performed with Maria Schneider, Howard Levy, Kevin Dean, Michel Donato, Dave Turner, Karen Young, Andre White, Steve Amirault, Remi Bolduc, Fraser Hollins, Don Thompson, Wray Downes and Tim Hagans. Other than performing in the Montreal area Greg is also a jazz guitar instructor at McGill and Concordia Universities.
This course is not open for enrollment.
Course Curriculum
Drop 2 is the New BLACK - PDF Exercises
Available in days
days after you enroll
Backing Tracks - for practice
Available in days
days after you enroll
Welcome + How to Use this Course
Available in days
days after you enroll
100% Satisfaction + Effectiveness Guarantee
If you've made an honest effort to use the materials in this product during 4 weeks and you're not satisfied and/or did not see any improvements in your playing, then we'll give you a 100% refund.
Your time is precious. And so is money. Write a simple email to [email protected] within 30 days of the transaction and we'll refund immediately, no questions asked.
"Improve Your Playing,
or We Don't Get Paid!"
WHAT REAL STUDENTS ARE SAYING ABOUT...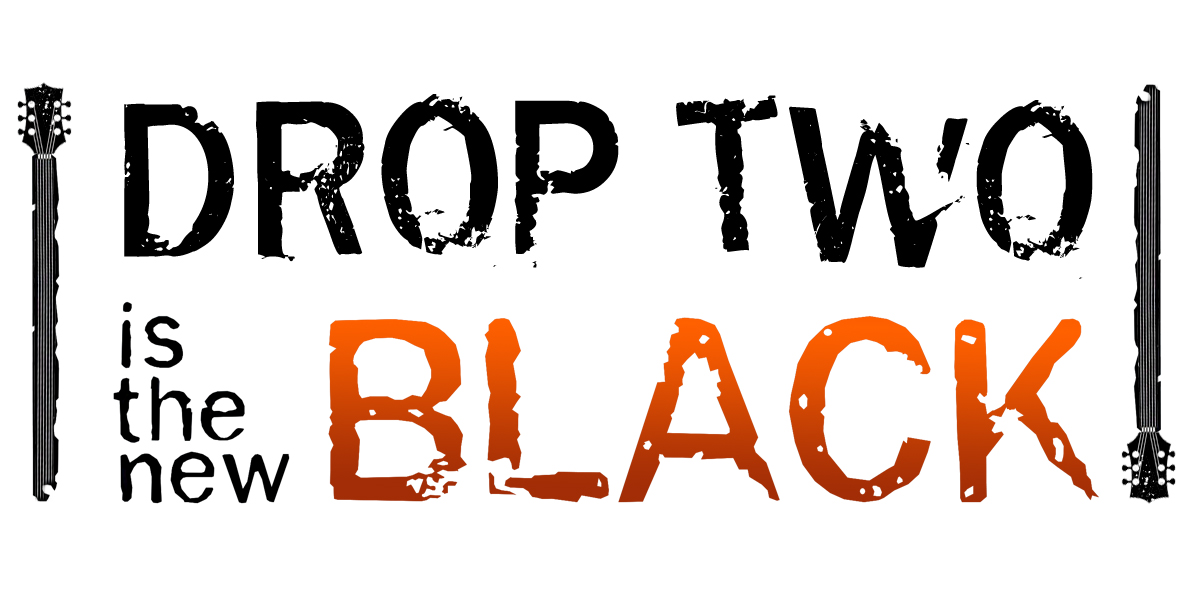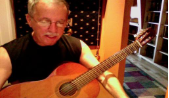 "I'm happy to put in the work for memorizing the various Drop 2s and 3s. I'm going on faith that at some point I will be able to transcribe simple notation of my Songbook favorites to chord melody style. Hearing the melody in this context would be VERY satisfying and motivating toward more sophisticated play. First things first for me."
- Gary H., USA

"Excellent material, very well organized. Nice job!"
- Jim M., U.S.A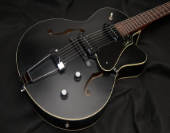 "[...] Love your course... recently enrolled and have just started. Have always been taken up by jazz (the renditions of the popular numbers over the years) but never really looked at it in any depth. I have been playing guitar for over 50 years [...] I am truly enjoying the way you have presented the course. It all sort of "clicks" as you explain. I am just starting but am glad I enrolled to your course as part of my personal musical journey.... love it...Thanks a heap..."
- George C., U.S.A.
Frequently Asked Questions
I want to master jazz guitar - would this be a good place to start?
What's the best way to use the materials in this course?
Take it slowly! There's no time-limit on this course, so focus on an entire module every week. The better you master the material in earlier sections of the course, the easier of a time you'll have as you progress.
I've tried to learn jazz before, and so I'm afraid this is too complex for my level. What if I am unhappy with the course after I purchase it?
We know that jazz is a hard style of guitar to master, let alone learn. With that said, we want to remove any fears you have to give it your best shot, and we believe our courses are the BEST the internet has to offer. Go ahead and purchase the course, and if you are unsatisfied with your progress IN ANY WAY, contact us in the first 30 days and we will give you a full refund.
How long do I have access to the course?
How does lifetime access sound? After enrolling, you have unlimited access to this course for as long as you like - across any and all devices you own.
I want to take EVERY course you have to offer, but the costs add up quickly. Is there a more economic option?
Subscribe to the Core Membership! Not only do you get access to ALL of our core curriculum courses for an affordable subscription - you also unlock Concierge and plenty of valuable Members Only content! You can access the Core Membership from the link below, or from the website's home page.
This course is not open for enrollment.