Learn the basic concepts, chords and tools that you'll need to create jazz guitar masterpieces on standard songs, in a chord melody style.
Build a Strong Foundation in Chord Melody with this Tutorial for Jazz Guitar Beginners and Intermediates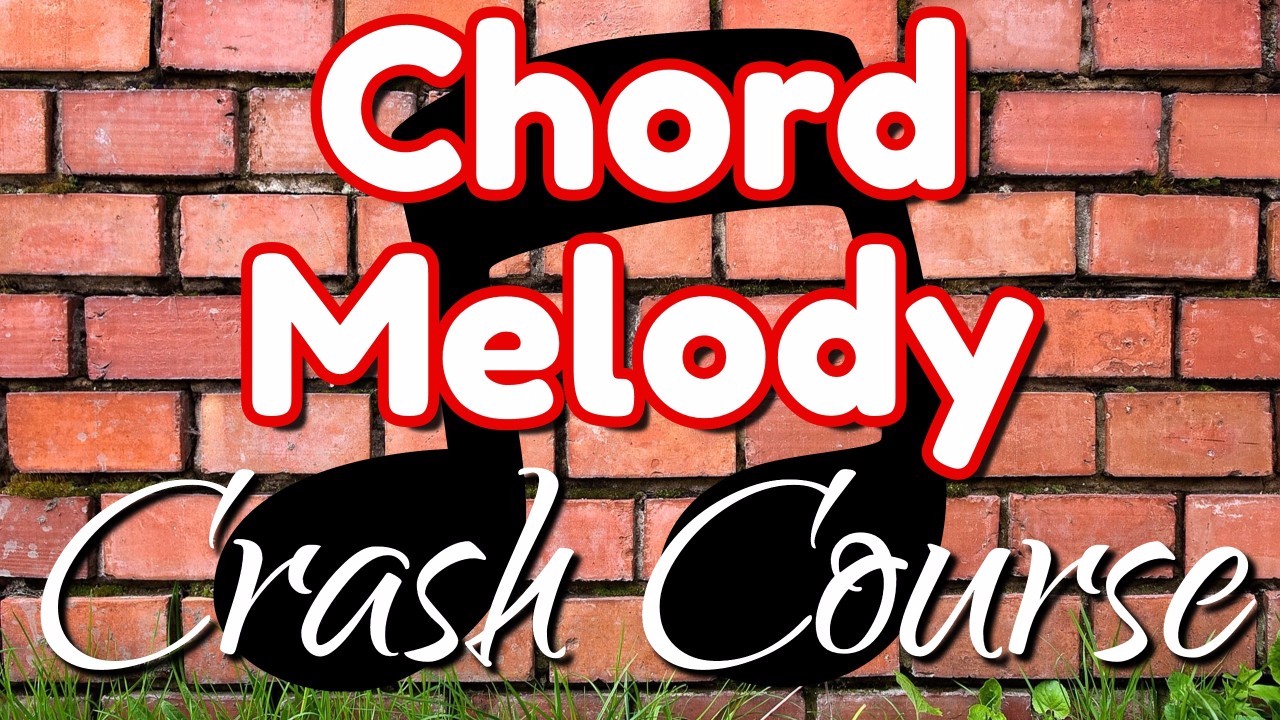 -Play Melodies in the "Good Register"
-Hear examples of what NOT to do
-Learn a Full Chord Melody on Misty
-Read and Watch a Comprehensive Analysis
-Conceptual Lessons on Phrasing, Melody
-How-to for Best Use Chord Shapes
-A More "Advanced" Misty Chord Melody
-Compilation PDFs: Every Chord Shapes Needed
-Over 50 Minutes of Video Instruction
-A 3-Step Process Summary of this Crash Course
In a Rush? Learn How's it Done Quickly, Effectively

Chord melody is the ultimate expression for jazz guitarists. It allows the player to play melody and chords simultaneously, accompanying oneself. This crash course is a uniquely designed online tutorial making extensive use of the song Misty. The balanced approach in this guitar tutorial makes sure that you learn some concepts as well as some practical ideas. In short, at the end of the course, you'll be a chord-melody-creating machine, by being able to apply the ideas you learned here.
The mix of theory and practice ensures that the student avoids the typical pitfalls of either A- learning strictly theory and concepts without applications or B- learning only pre-fabricated chord melody arrangements without understanding what's going on.
Content and Overview

Through over 50 minutes of videos, you'll be able to play and understand several of the crucial factors that make good sounding chord melody arrangements. At first, you'll gain the ability to place the melody in the right register on the guitar. It goes without saying, this makes the rest of the chord melody process much easier!
Immediately after, you'll embark onto a nice conceptual detour where we'll dissect the use of chord shapes for chord melody purpose, as well as how to treat the melody in chord melody context. From section 3, you'll be taken through a fully-arranged version of Misty, the popular song by Erroll Garner. Comprehensive analysis of each chord shape is provided, both in video and PDF formats.
The last few sections of this crash course include a wrap up summary (3-step process) to help you figure out exactly what to do when you want to create chord melodies on other songs. Also part of this course is a more advanced version of the chord melody on Misty making use of some interesting concepts such as tritone substitutions and diatonic chords.