Take your solo guitar Chord Melody playing to the next level with this follow course to Chord Melody Crash Course.
Master the Top-Note Approach and Beyond!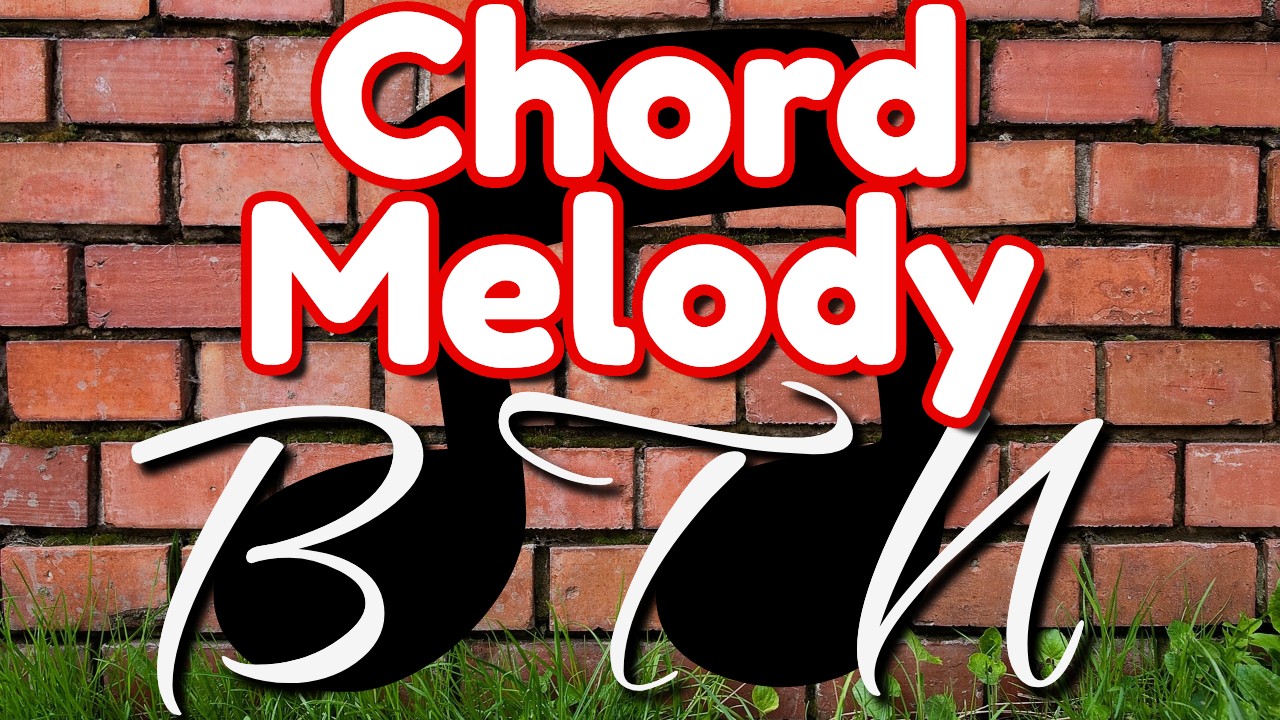 -Learn New Chord Melody Techniques taking advantage of Guide Tones, Rhythms, and More
-Multiple Jazz Classics Used as Examples
-Conceptual Lessons on Phrasing, Melody
-Use Drop 2 Chords to Learn the Top-Note Method
-...then Take It to the Next Level!
-Exercise sheet offered in PDF, XML, and SIB format
-Over 60 Minutes of Video Instruction
-This is More than a Crash Course - This is Beyond Top Notes!
You Learned How to Arrange Good Chord Melodies. Now Make Them Amazing.
Chord Melody is the ultimate mode of expression for jazz guitarists. It's an approach that allows the player to play melody and chords simultaneously, accompanying oneself. Chord Melody: Beyond Top Notes is the next step you need to take to go beyond the simple process of putting chords together with a melody. This online tutorial will help you explore the oft-overlooked aspects of music to bring your chord melody playing to the next level. The balanced approach in this guitar tutorial makes sure that you learn some concepts as well as some practical ideas. By the end of the course, you'll have an arsenal of jazz guitar techniques, vocabulary, and approaches available to you that you can use to craft beautiful and varied chord melodies of your favourite tunes.
Along with the chord voicings you learned in Chord Melody: Crash Course, you will learn extremely simple chord voicings to add harmonic support to your melody, as well as chord voicings that allow you to play any melody note in any situation. We balance the course by simultaneously enforcing important perspectives that will teach you to play chord melodies like the pros – it's not just about putting the right chord underneath the melody, anymore!
Content and Overview

Through over 60 minutes of play-along tutorials and lecture videos, we teach you how to get musical with chord melody. You'll start with a review of the Basic "Misty" Arrangement from Chord Melody: Crash Course, which we'll immediately pare down to just the essential notes in order to teach you about guide-tone voicings and musical texture.
Immediately after, you'll take what you just learned and apply different rhythmic feels and patterns to your chord voicings as accompaniment to the melody. You'll also learn how to effectively harmonize a melody with just one note, either using Wes Montgomery Octaves or using 3rd and 6th intervals. After that, it's time to learn about Drop 2 Chords and the Top-Note Approach to chord melody – a concept we summarized in Chord Melody: Crash Course. However, this course is all about learning what's beyond the Top-Note Approach to make truly great music! And so, at the end of the course, we've prepared a special test for you: you'll have to arrange your own chord melody over standard-style tune we composed, using everything you learned in the course!
We've also included a bonus section on Walking Bass and Bossa Nova Bass accompaniment, as well as discussions throughout the course on how to keep your chord melody musical. You are encouraged to test out everything you learn in this course on the jazz standards you know and love. These concepts, techniques, and approaches will help you create chord melodies that aren't just functional – they're also musical and moving!