Blue in Green
Lead Sheet, Chord Melody, Comping, Soloing ... and more!
Blue in Green is a true classic in the jazz composition repertoire. The song was first released on the most popular jazz album of all times, Kind of Blue, by Miles Davis. This video course covers everything you need to get started or gain a fresh perspective on the tune: the lead sheet with accurate chords, a chord melody, a comping study and a single-note solo.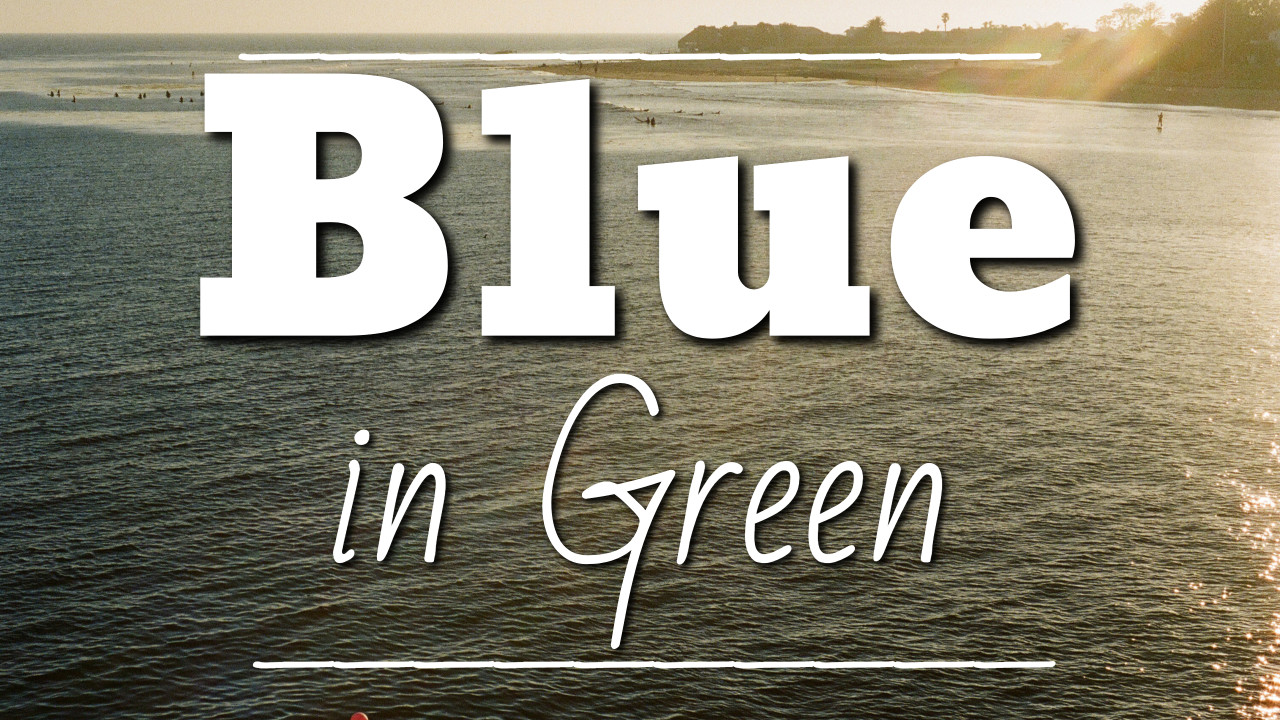 Chord Melody

Get a complete arrangement for solo guitar for this tune! Every chord melody in our Standards series is written with interesting themes and vocabulary in mind. Learn the arrangement, then arrange your own chord melodies on different tunes using similar techniques!
This tune's chord melody is arranged with the melody played twice - in two different octaves. This chord melody is short, but very sweet.
Comping Study
You'll also get a comping (short for "accompaniment") study based off the chord progression for this tune. Each comping study centers around a specific theme, technique, or piece of comping vocabulary. Explore every possibility, and then take them into your own playing on other tunes!
The comping study for "Blue in Green" is played in a chord melody style, leading chords smoothly into each other by a logical melody.
Single-Note Solo
Want a real example of how to solo on this standard? We have a fully-transcribed single-note solo arrangement for each Standard tune centred on expanding upon a piece of jazz vocabulary or a transcription from a real jazz legend. Play the solo in full, then steal your favourite lines and assimilate them into your own improv vocabulary!
The solo for "Blue In Green" focuses more on the feel of each phrase rather than the notes used in those phrases as well. Additionally, it features some incredible 32nd note lines(!) that are made so simple through the power of short repeated sequences.
What do I get with this course?
Our Standards courses come jam-packed with material designed to help you learn tunes and their intricacies. All of the above comes with:
Soundslice integration for every video - this amazing tool allows you to hear the demonstration while reading along with synchronized sheet music...and you control the action! Speed it up, slow it down, or even loop sections of what you're playing to make it even easier to learn!
Complete video instruction for each arrangement, and any relevant backing tracks;
Fully fleshed-out sheet music with TABs for each arrangement, as well as a simple lead sheet for the song - just melody and chords!
XML file copies for all sheet music, so that you can plug them directly into Finale or Sibelius and hear what you're seeing;
and Backing track MP3 files for relevant arrangements.
And remember: sheet music PDFs, XML files, and backing track audio files are downloadable for you to keep forever.
Whether you've been playing on Blue In Green for a while and want to kick things into the next gear or if you're just starting to learn it, this course is the perfect place to practice on this timeless classic.